[30/04/2020]
Age is relative. The basic physiology is the same for an older runner as for young whipper-snappers. Our bodies are improving or declining. The way we improve is the same irrespective of age - the main guideline is simply to match what we do to our current state of health. You can have a very fit 70 year-old, and you can have a very unfit 40 year-old. Younger runners tend to be faster than older, but that's not necessarily the case! Ultimately, it doesn't matter how old you are - if you can put one foot in front of the other, you can go for a run.
Anyone thinking about starting to become active for the first time - or the first time in a while - shouldn't be put off by their age. There's nothing to stop an octogenarian from starting to run.
Not many older runners will start running with the goal of completing a marathon! So, to start with, set your goals low. Once you build basic fitness, you can decide how far you would like to take your new-found activity. In fact, there are many cases of 80 and 90 year-olds completing marathons, and some in their 60s and 70s who run 100 mile ultra-marathons. So age in itself isn't a barrier.
Older people can complete a Couch to 5k programme without difficulty, and do it in the same time-frame as anyone else. But, if they haven't done much exercise in recent years, it would probably be a good idea to start by doing a walking programme first. This would bring foundation level improvements to the whole body, getting it ready for gentle jogging/running, and minimising the chance of injury.
It's also important for older people to pay more attention to warming up properly, and to taking rest/recovery days. Basically, the older we get, the more effort it takes to build muscle mass. But it IS possible. So a good rule is to aim to progress at a slightly slower rate, and more steadily, than younger people.
One good option is to reduce the number of runs done each week, and take an alternative form of exercise instead. Something with low impact, that will put less strain on the joints, etc. Swimming is the perfect option - it gives an excellent aerobic workout, which will help your running, but the water supports your body and even provides some mental and physical therapy!
So the summary is simple. Yes - older people can start to run. But they should take account of their current state of health, start slowly, build up gradually and take more rest/recovery time to help avoid injury.
As with anyone taking up a new form of exercise, it's a good idea to have a chat with your doctor. They'll be able to give you advice tailored to your age and history.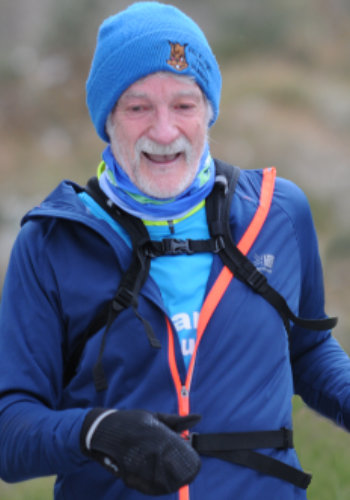 "Ultimately, it doesn't matter how old you are - if you can put one foot in front of the other, you can go for a run."